What happened last month in the commercial real estate market in Mobile and Baldwin counties?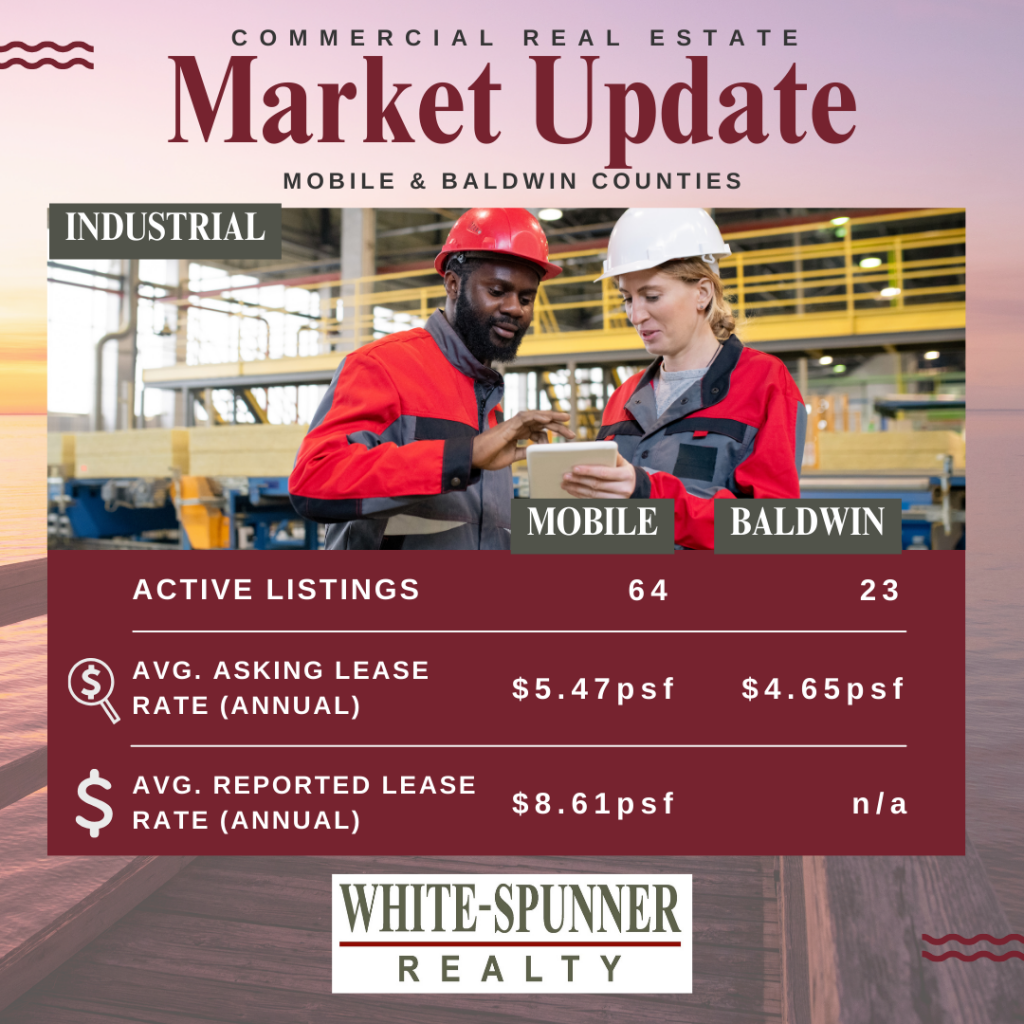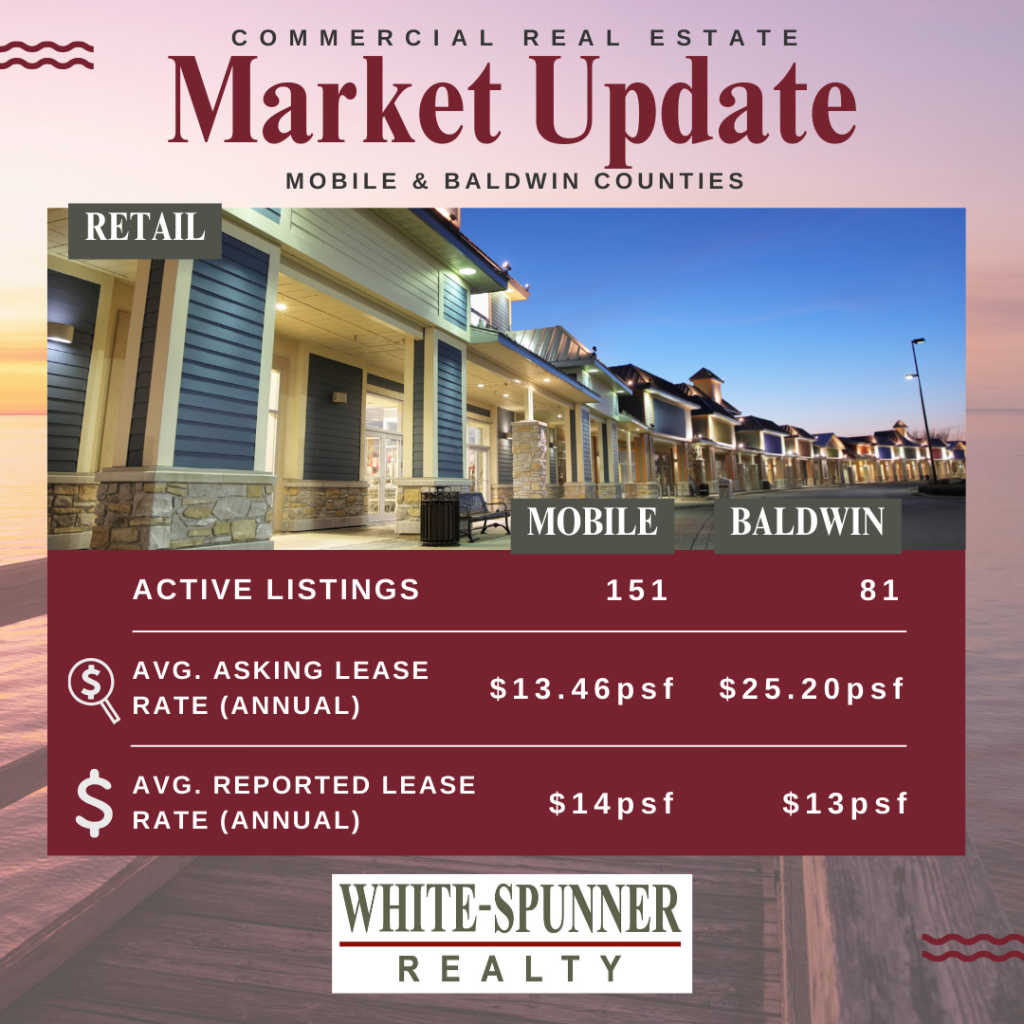 🔹 Industrial: Our area has 3.9 million square feet available for lease averaging around $5 psf and an average asking sale price around $85 psf. With most properties snatched up within 3-4 months of listing, it's an opportunity you don't want to miss.
🔹Retail: August showed a slight dip in lease activity but a rise in sale transactions. The average asking lease price decreased slightly in both Mobile and Baldwin counties, making now an excellent time for new businesses to secure a spot.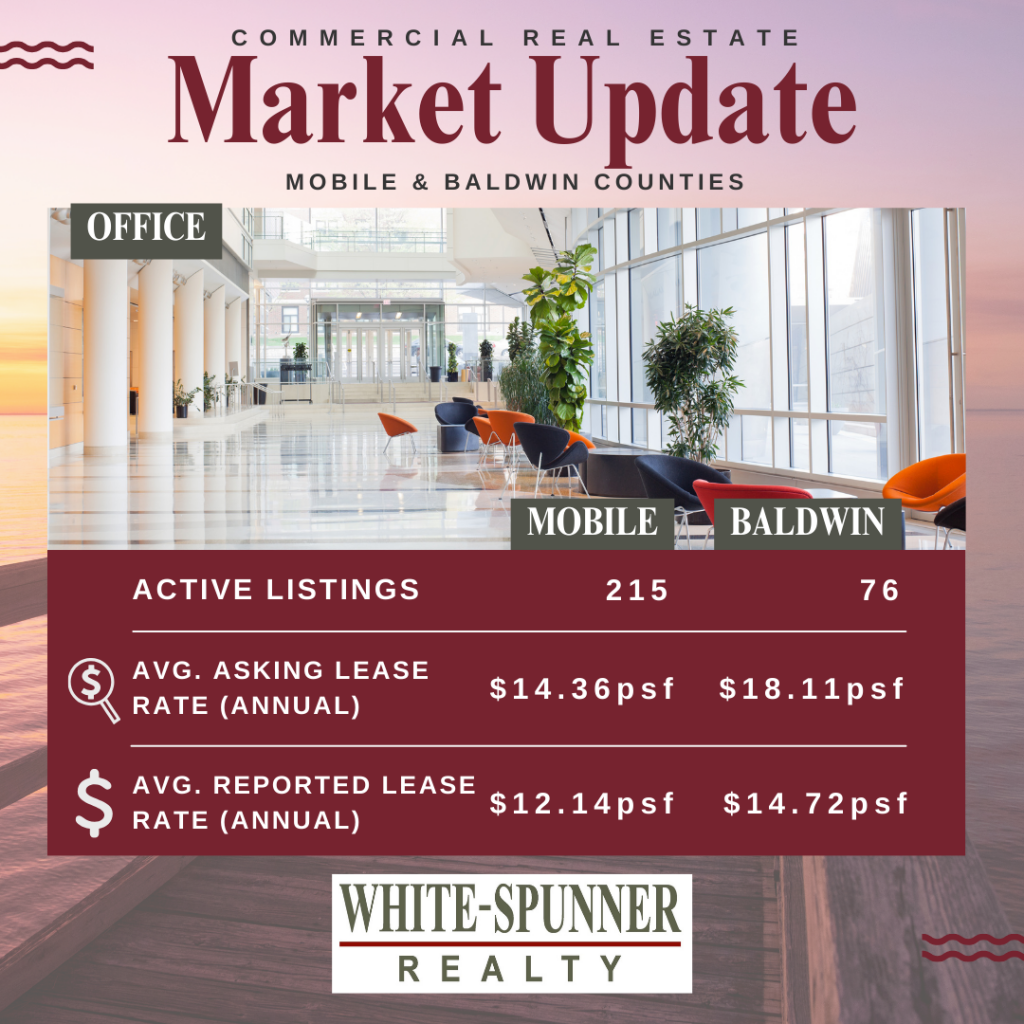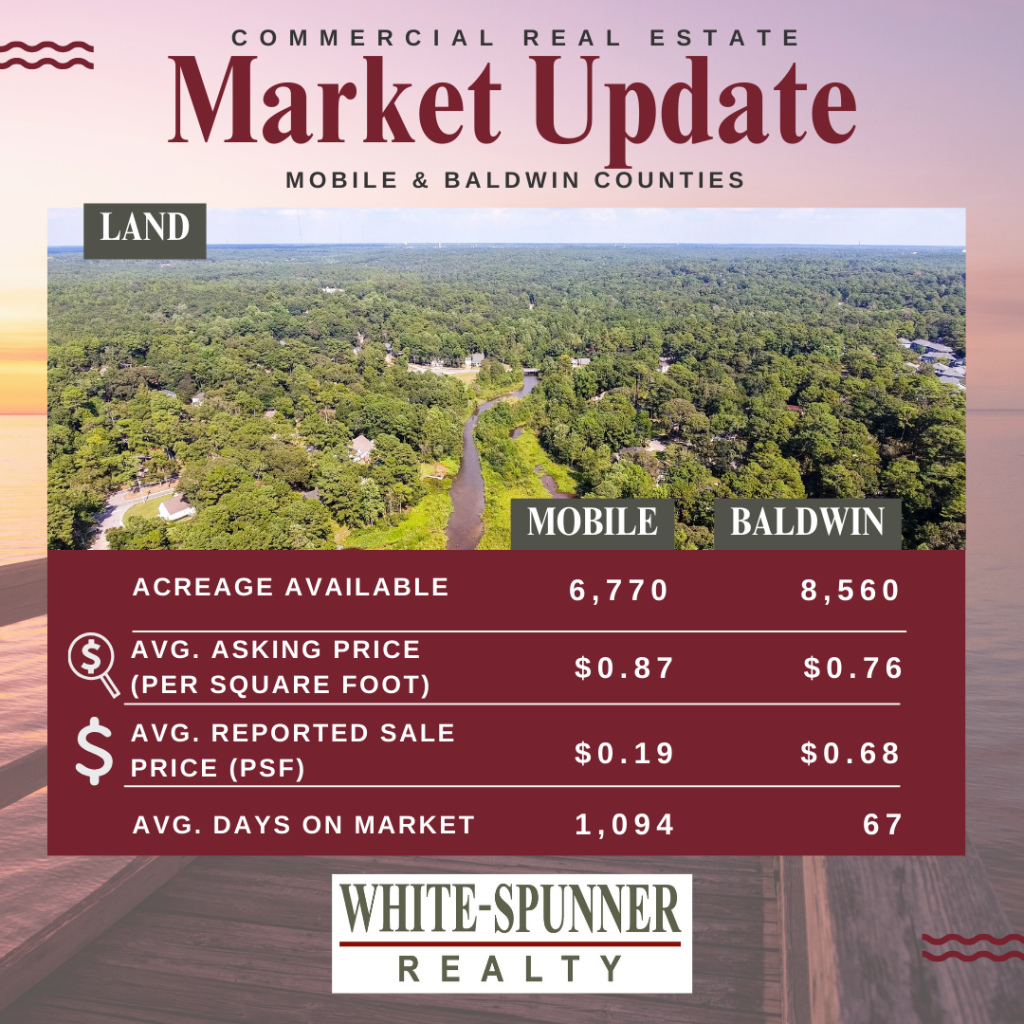 🔹Office: In Mobile County, there was a slight decrease in available office space, while the average asking lease rate ticked up from $14.36 to $14.67 per square foot. Meanwhile, in Baldwin County asking lease rates decreased slightly from $18.11 to $17.74 per square foot, likely reflecting a move toward the market rate shown in the reported lease rates for our area. These varying trends highlight the unique office leasing landscapes in both counties.
🔹Land: Between Mobile and Baldwin counties, there are over 15,000 acres of land available in our area, most of it for sale! On average, land in Baldwin sells faster than land in Mobile, but if you're thinking about selling land, plan for it to be on the market for 8 months to 3 years.
Data is from the Gulf Coast Commercial MLS.