September was a busy month for the commercial real estate market in Mobile and Baldwin counties!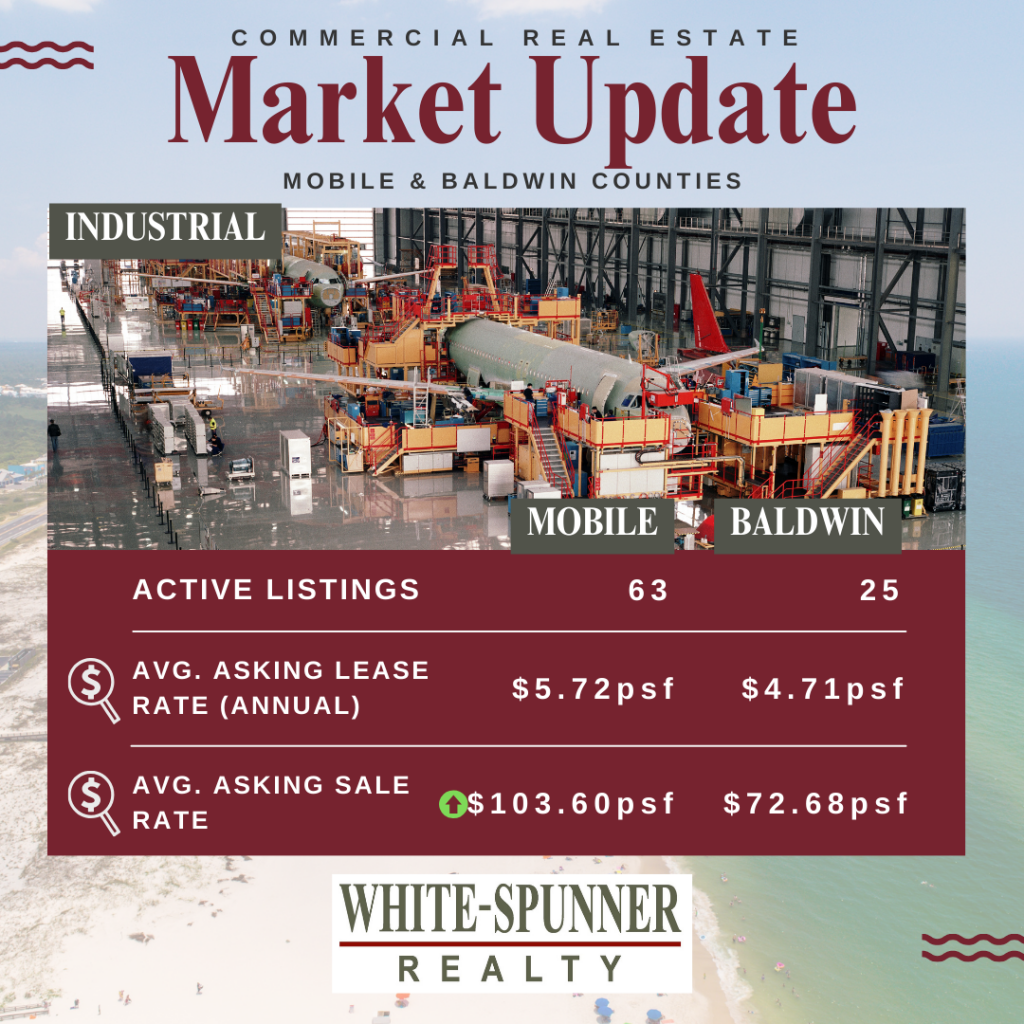 🔹 🏭 Industrial: This asset type continues to be a hot commodity in our area, with reported lease rates well above asking. However, in September, we saw reported lease rates continue their slow trend downward, closer to asking rates. If you have been waiting to find an industrial space, now might be the time to start your search!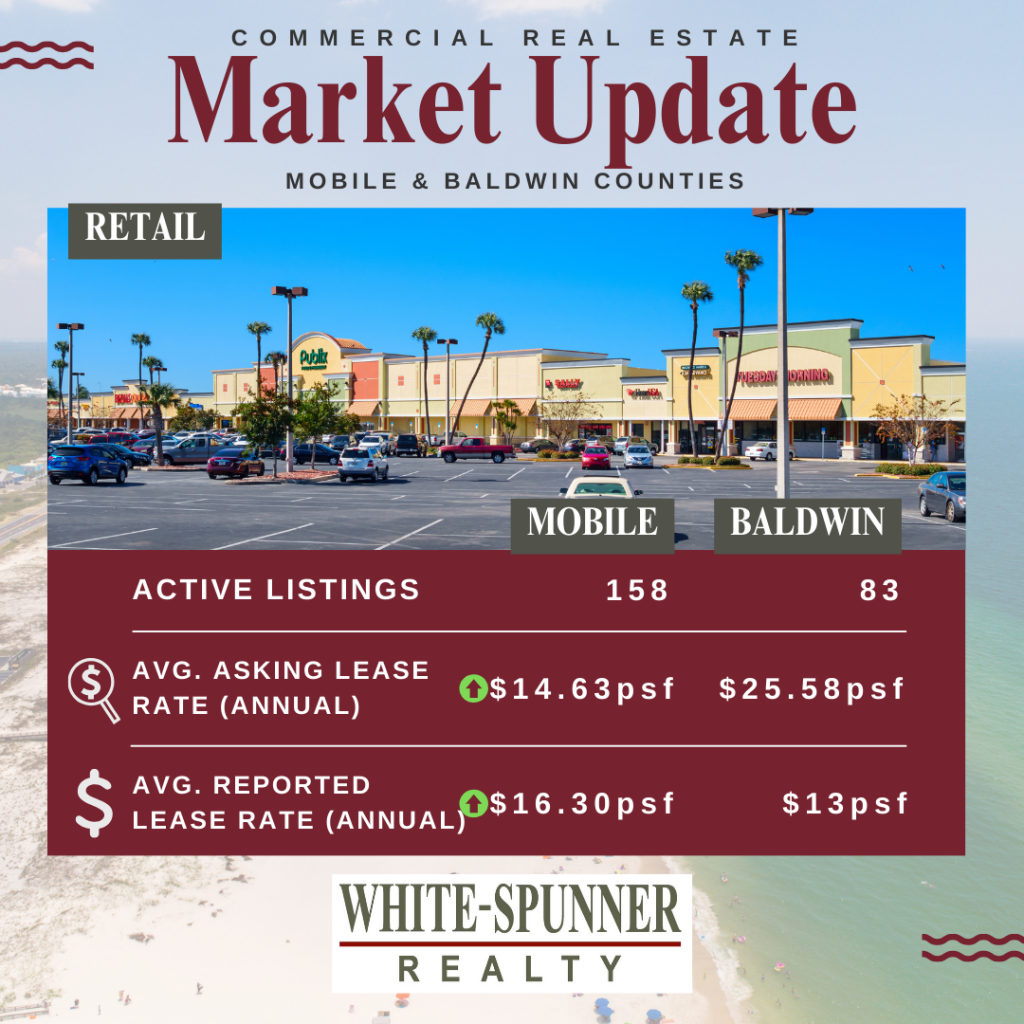 🔹🛍️ Retail: While August showed a slight dip in lease activity and pricing in the local retail market, activity picked back up in September. Mobile retail asking and actual lease rates continue to rise over the past three months; meanwhile, retail in Baldwin county has held steady with lower reported lease rates than asking lease rates.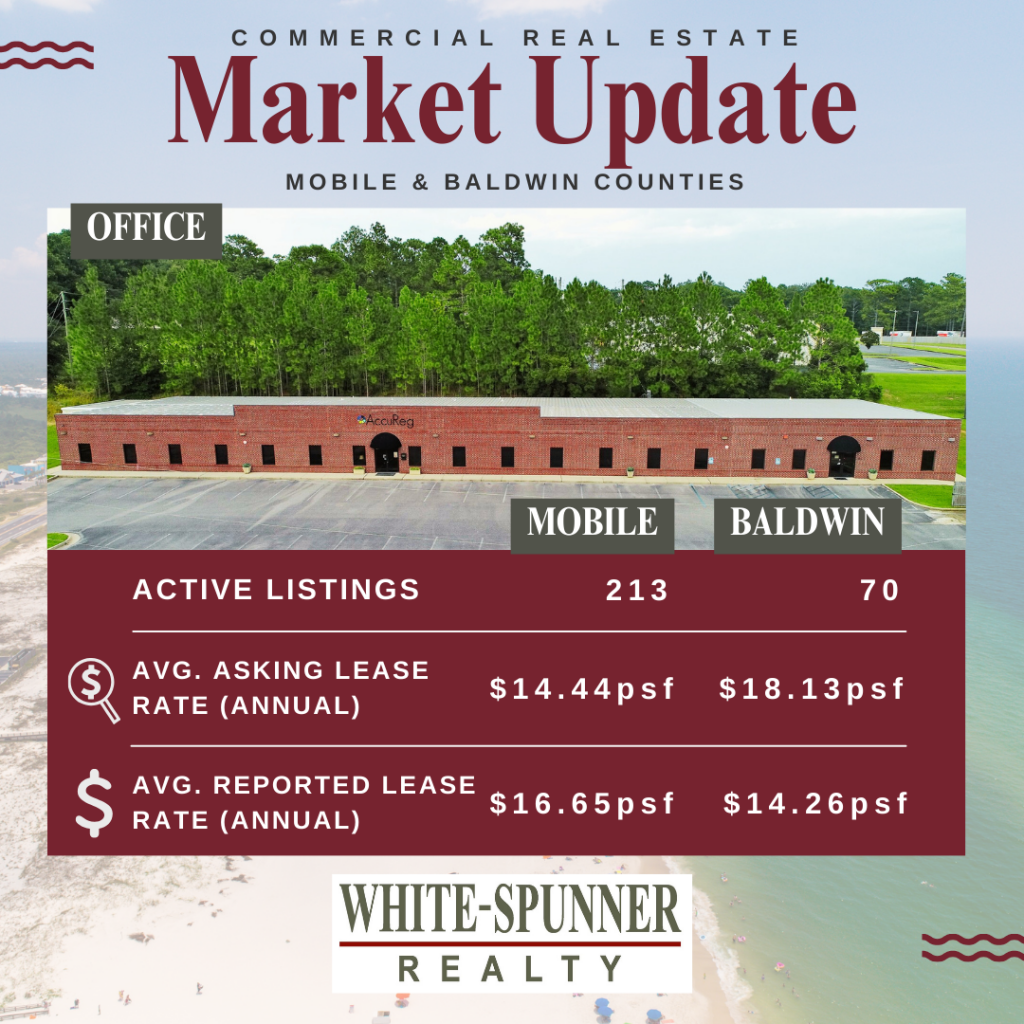 🔹🏢 Office: Asking and reported lease rates for office buildings seem to be holding relatively steady across the past few months. With a range of office styles from Class C through Class A in both Mobile and Baldwin counties, there is definitely something that will fit your needs and your budget in our area.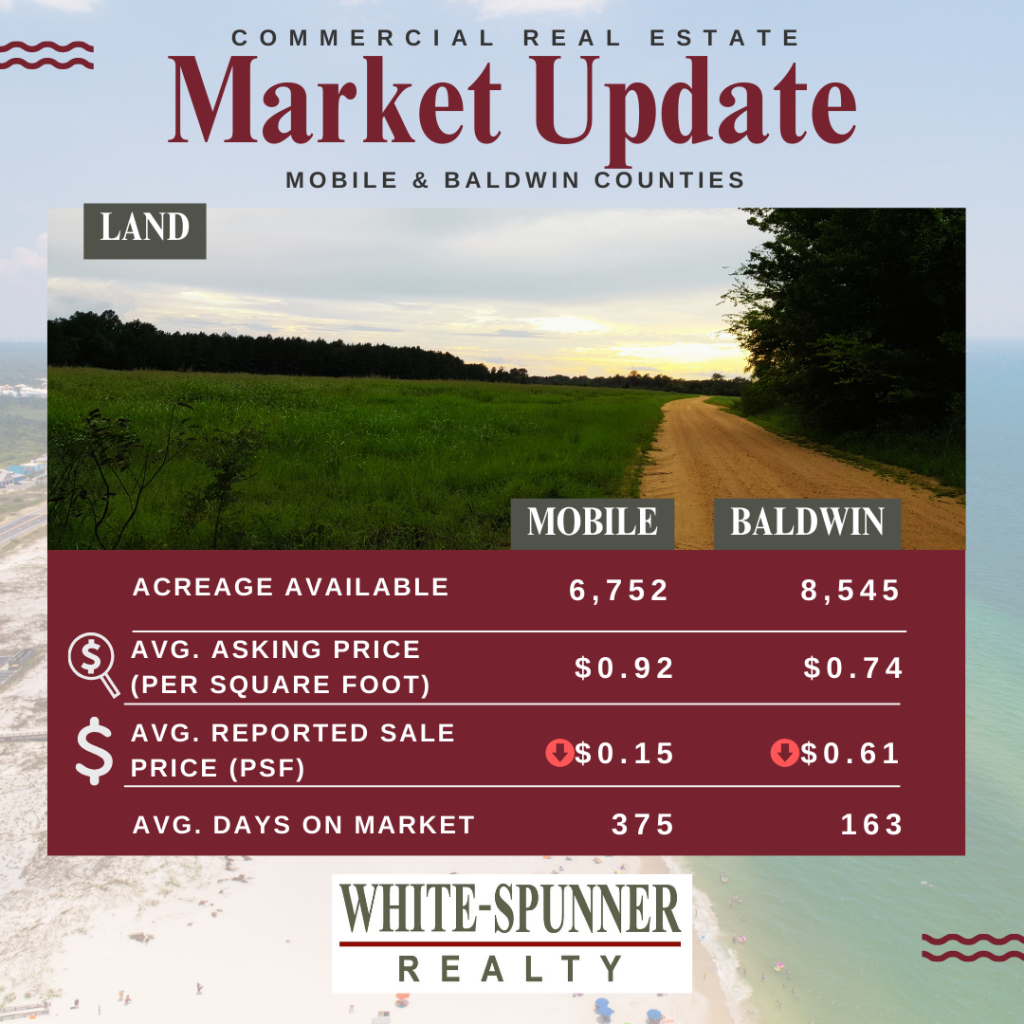 🔹🌿Land: Looking for vacant land to develop? Prices seem to have softened slightly in September. Mobile and Baldwin counties are an investor's paradise, as there are over 15,000 acres of land available, most of it for sale!
Data is from the Gulf Coast Commercial MLS.