While the commercial benefits of Mardi Gras are well-established, there are many cultural traditions around Mardi Gras that come as a surprise to those who are new to Mobile. If you are looking at the Gulf Coast for real estate investment opportunities, here are three cultural nuances about one of our oldest traditions that may surprise you during your first Mardi Gras season: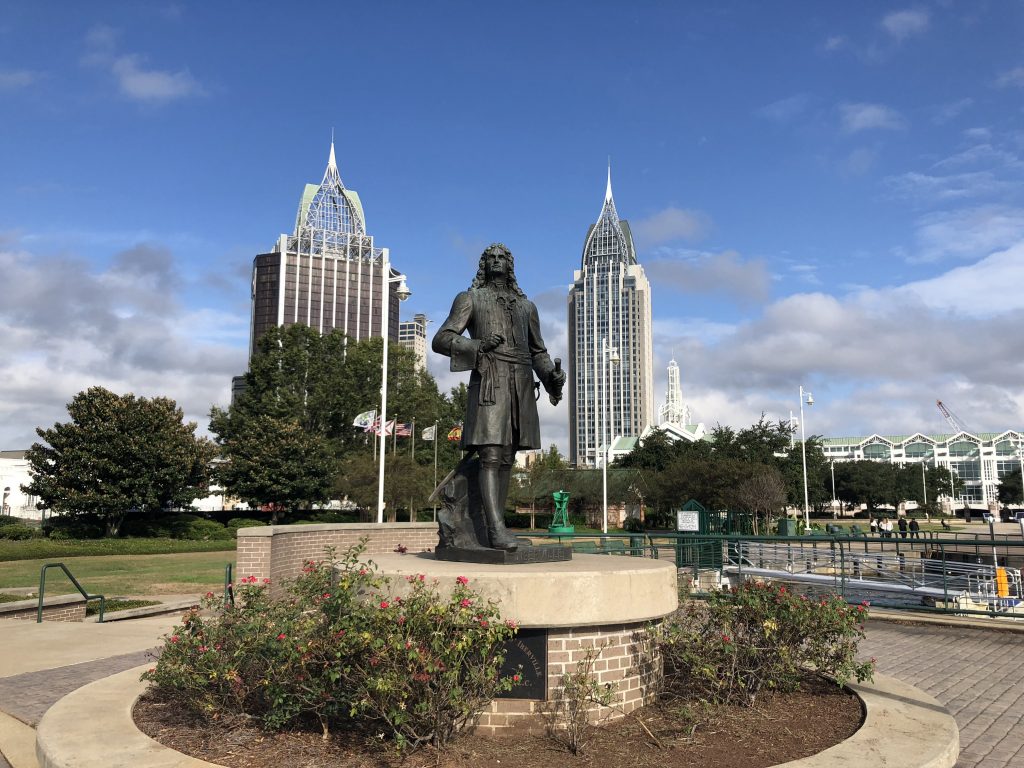 Fat Tuesday is a local holiday.

For business in downtown Mobile, the parades and crowds can make parking difficult for employees. Most professional offices located downtown choose to close on the Monday and Tuesday of Mardi Gras week – and many offices in midtown and west Mobile also close on Fat Tuesday, embracing this local tradition.
On the flip side, retail businesses located downtown are often booming during the weeks leading up to Mardi Gras! If you're opening a restaurant downtown, consider whether you'll want to hire extra help during the Mardi Gras season and don't forget to scout out some places for your employees to park.
The City of Mobile has a useful website that shows parade routes, among other things, so you can see where parades will be in relation to your commercial space.

Local school observe a week-long "Mardi Gras Break," in addition to Spring Break around Easter.

Don't be surprised if your employees take a little extra time off during the Mardi Gras season. Attending balls and riding in or attending parades can be time-honored traditions for many local families during the Mardi Gras season.

Christmas trees are re-purposed into Mardi Gras trees.

The Mardi Gras season starts on January 6, which means right as Christmas decorations are coming down, Mardi Gras decorations are going up! Expect to see green, gold, and purple wreaths, lights, yard decorations, and yes, even Christmas tree ornaments. Mobilians created the Porch Parade in response to COVID-19 and the tradition of decorating homes has continued since then.
You can embrace the season by encouraging your employees to decorate your business for Mardi Gras. Some great local places for supplies include Pop's Midtown, Bienville Souvenir & Gifts, Mardi Gras & More, and Toomey's Mardi Gras.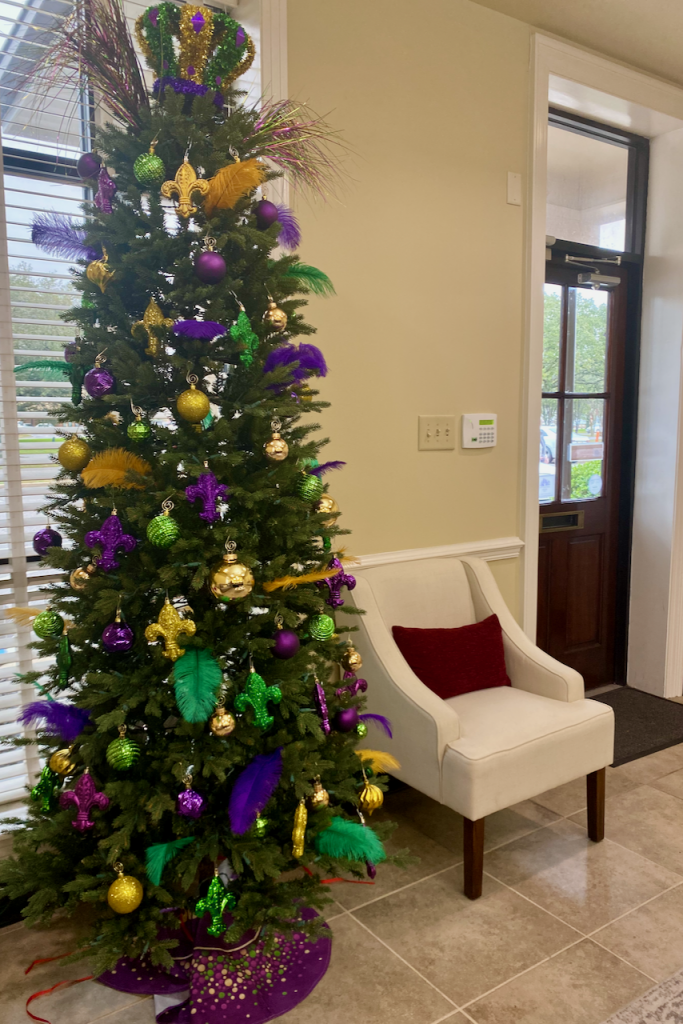 Mardi Gras is a beloved and long-standing part of our local culture along the Gulf Coast. Whether you've been celebrating the Mardi Gras season for years or whether this is your first experience with this unique holiday, "laissez les bons temps rouler!" (let the good times roll!)
---
White-Spunner Realty was founded in Mobile in 1954, giving us deep roots along the Gulf Coast. We love our home and have made it our mission to connect people to opportunity in this region – whether that's helping fellow Mobilians find the perfect retail space for their business or showcasing all the commercial real estate opportunities available here to outside investors. Give our brokers a call today to find the property you've been dreaming of!